Summary
Current Position: US Representative for AL 3rd District since 2011
Affiliation: Republican
Former Position: State Delegate from 1994 – 2002
Other positions:
Ranking Member, House Armed Services Committee
Featured Quote: 
Attacks on our intelligence professionals & diplomats, direct or indirect, are a sinister escalation in tensions with #Russia. We must investigate #HavanaSyndrome & support those affected, & make it clear that this behavior is unacceptable. @TheHillOpinion
Featured Video: 
Republican Congressman Mike Rogers on impeachment, State of the Union
News
Washington, D.C. — U.S. Congressman Mike Rogers (R-AL) congratulated the City of Dadeville today for receiving a $322,857.14 grant from the U.S. Department of Homeland Security, funding Rogers said would help the city purchase a new firefighting vehicle.
"Tallapoosa County's first responders are our first line of defense," Rogers said. "I congratulate the men and women of the City of Dadeville for receiving this grant and hope it will ultimately help increase the safety for all local citizens. I am pleased to see the federal government is continuing to make these types of investments in the Third District."
Rogers said the grant should be awarded under the 2020 Assistance to Firefighters Grant Program, an essential federal program which supports first responders across Alabama and the nation.
According to the Homeland Security Department, which administers the grant, the purpose of the program is to award funding directly to fire departments, nonaffiliated EMS organizations and state fire training academies. These awards aim to enhance first responders' ability to protect the health and safety of the public, as well as that of first-responder personnel, with respect to fire-related hazards.
Rogers serves as the lead Republican on the House Armed Services Committee in Congress.
Twitter
About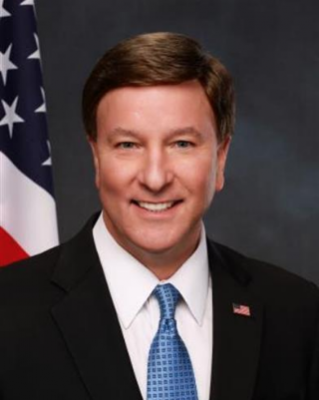 Source: Government page
Mike Rogers is a sixth generation East Alabamian. He is a conservative, a Christian, the father of three and married to his wife, Beth, for over 35 years.
Mike grew up in Calhoun County, Alabama, in the small mill village of Blue Mountain. His mother worked in the local textile mill and his father was a firefighter. Mike learned the values of family, hard work and sacrifice from his parents.
Since first elected in 2002, Mike has been known for his tireless advocacy for the people and interests of Alabama's Third Congressional District. He currently serves as Ranking Member of the Armed Services Committee (https://republicans-armedservices.house.gov/) and served as the Ranking Member of the Committee on Homeland Security in the 116th Congress (https://republicans-homeland.house.gov/) both vital to Alabama's interests. Nationally, he has built a reputation as a recognized leader on key national security issues. On the Armed Services Committee, he will work to ensure that our military is properly funded, focus on the threats coming from China, and better train and equip our service members and cyber personal with cyber and artificial intelligence capabilities.
Advocate for a Strong National Defense, East Alabama's Military Installations.
Mike's district in East Alabama is home to the Anniston Army Depot (http://www.anad.army.mil/), Fort Benning (http://www.benning.army.mil/), and Maxwell-Gunter Air Force Base (http://www.maxwell.af.mil/). To help advocate for these installations, Mike served on the Armed Services Readiness Subcommittee (http://armedservices.house.gov/index.cfm/readiness) which has jurisdiction over military readiness, maintenance and logistics. The Readiness Subcommittee (https://republicans-armedservices.house.gov/subcommittees/readiness-116th-congress)oversees the largest account in the Department of Defense's budget. Mike has worked tirelessly to ensure our warfighters have the very best equipment, including the hard work done at the Anniston Army Depot, known as the 'Pit Crew of America's Warfighters.'
Mike also served as a member of the Strategic Forces subcommittee (https://republicans-armedservices.house.gov/subcommittees/strategic-forces-116th-congress), a subcommittee he served as Chairman of for six years. The Subcommittee deals with missile defense and nuclear weapons issues. These are vital issues important to America's national security and Alabama's economy.
Mike graduated from Saks High School and earned both his undergraduate degree in Political Science and Masters of Public Administration at Jacksonville State University (http://www.jsu.edu/). Later he graduated with honors from the Birmingham School of Law (http://www.bsol.com/). He was a practicing attorney and is a small business owner in Calhoun County.
Voting Record
Caucuses
Congressional Cement Caucus
United States Congressional International Conservation Caucus
Veterinary Medicine Caucus
Congressional NextGen 9-1-1 Caucus
Republican Study Committee
Offices
Oxford Office149 East Hamric Drive, Suite D
Oxford, AL 36203
Phone: (256) 236-5655
Opelika OfficeG.W. Andrews Federal Building
701 Avenue A, Suite 300
Opelika, AL 36801
Phone: (334) 745-6221
Fax: (334) 742-0109
Washington, DC Office2469 Rayburn HOB
Washington, DC 20515
Phone: (202) 225-3261
Fax: (202) 226-8485
Experience
Work Experience
Attorney
Member
Calhoun County, AL, Commission
1987 to 1990
Education
Personal
Birth Year: 1958
Place of Birth: Hammond, IN
Gender: Male
Race(s): Caucasian
Religion: Christian: Baptist
Spouse: Beth Rogers
Children: Elliot Rogers, Evan Rogers, Emily Rogers
Contact
Email:
Offices
Anniston Office
1129 Noble St #104 Anniston, AL 36201
Phone: (256) 236-5655
Fax: (256) 237-9203
Opelika Office
G.W. Andrews Federal Building 701 Avenue A, Suite 300 Opelika, AL 36801
Phone: (334) 745-6221
Fax: (334) 742-0109
Web
Government Page, Wikipedia, Twitter, YouTube, Facebook, Campaign Site
Politics
Source: none
Campaign Finance
Open Secrets – We Follow the Money
Voting Record
VoteSmart – Key Votes & Ratings
Search
Wikipedia Entry
Michael Dennis Rogers (born July 16, 1958) is an American lawyer and politician serving as the U.S. representative for Alabama's 3rd congressional district since 2003. He is a member of the Republican Party of Alabama. Since 2021, he has served as the Ranking Member of the House Armed Services Committee. From 2019 to 2021, he served as the Ranking Member of the House Homeland Security Committee.
Early life and education
A sixth-generation resident of Calhoun County in East Alabama, Rogers graduated from Saks High School[1] and earned both his undergraduate degree in political science and Master's of Public Administration at Jacksonville State University.[2][3]
Early political career
At age 28, Rogers became the youngest person to join the Calhoun County Commission.[4]
In 1994, Rogers won a seat in the Alabama House of Representatives, and became minority leader in his second term. In 2002, Bob Riley was elected governor, leaving the 3rd district seat vacant. Rogers won the Republican nomination. In the general election, he defeated Democratic veteran Joe Turnham, Jr., who had served three years as state party chairman and had run against Riley for Congress in 1998.[5]
U.S. House of Representatives
Tenure
112th Congress (2011-2013)
In December 2011, Rogers voted in support of H.R. 10, the Regulations from the Executive in Need of Scrutiny Act, which would have required Congressional approval for any "major regulations" issued by the executive branch but, unlike the 1996 Congressional Review Act, would not require the president's signature or override of a probable presidential veto.[6][7]
He earned the title of "April 2012 Porker of the Month"[8] and has a 23% rating from Citizens Against Government Waste.[9]
115th Congress (2017-2019)
In 2017, Rogers worked with Representative Jim Cooper on a proposal to establish a Space Corps under the Department of the Air Force. The proposal passed the House and failed in the Senate.[10] A bill with very similar language was signed into law two years later to create the United States Space Force.[11]
117th Congress (2021-2023)
Rogers was at the U.S. Capitol on January 6, 2021, when it was stormed. The next day, he tweeted, "there is no place for political violence in America" and called for law and order.[12] Even after the attack, Rogers supported efforts to overturn the 2020 presidential election results, voting to oppose the certification.[13] He voted against impeaching Donald Trump a second time in the wake of the attack. His rationale for his decision was that it was a partisan action by Nancy Pelosi that would "further divide our nation".[14]
Rogers voted against the American Rescue Plan in February 2021. His rationale for opposing the bill was that it was full of "extreme socialist initiatives" and too expensive, and that it was too soon for another bill after the December 2020 Consolidated Appropriations Act. He also said the bill did not support schools reopening and that it funded abortions.[15]
As of October 2021, Rogers had voted in line with Joe Biden's stated position 10.3% of the time.[16]
Committees
Caucus memberships
Congressional Cement Caucus
Political positions
In 2020, Rogers received a lifetime rating of 86% from the American Conservative Union, one of the most moderate voting records of a Southern Republican that year.[21] He supported an amendment to declare that people retain the right to pray and to recognize their religious beliefs, heritage, and traditions on public property, including schools. He co-sponsored legislation to prohibit the physical desecration of the U.S flag. Rogers sponsored a bill expressing Congress's continued support for equal access of military recruiters to institutions of higher education.[22] He also introduced legislation making it illegal to satirize or in any way parody the Transportation Security Administration.[23]
Abortion
Rogers is anti-abortion. As of 2020, he has a 100% rating from National Right to Life[24] and a 0% rating from NARAL in 2018 for his abortion-related votes.[25] He opposes banning federal health coverage if abortion is included and opposes using human embryos for stem cell research. Rogers has voted in support of efforts to restrict interstate transport of minors for abortions and allowing partial-birth abortion only if the mother's life is at risk. He also opposes human cloning and signed the No Taxpayer Funding for Abortion Act. He co-sponsored the Sanctity of Human Life Act.[26] Rogers supported the 2022 overturning of Roe v. Wade and called it "the right decision to protect the innocent lives of unborn children."[27]
Civil rights
As of 2019, Rogers has a 19% rating regarding civil rights-related legislature from the NAACP.[28]
Rogers voted against the Violence Against Women Act in 2013.[29]
Rogers believes that marriage is between a man and a woman and voted for the Marriage Protection Amendment in 2004. In 2007, he voted against the Employment Non-Discrimination Act.[29] Rogers has a 0/100 rating from the Human Rights Campaign regarding pro-LGBTQ policies.[30]
Crime
Rogers opposed expanding federal hate crime law to include LGBTQ hate crimes. He voted for the Second Chance Act of 2007.[31]
Economy
Rogers is a signer of Americans for Tax Reform's Taxpayer Protection Pledge.[32] He voted for the Tax Cuts and Jobs Act of 2017.[33]
Foreign affairs
In June 2016, Rogers called for the United States withdrawal from the United Nations in the wake of Brexit.[34] On January 3, 2017, Rogers once again called for the U.S. to withdraw from the U.N., introducing the American Sovereignty Act of 2017.[35] The bill still needs House, Senate, and presidential approval. On January 3, 2019, Rogers submitted a similar bill, H.R.204 – American Sovereignty Restoration Act of 2019.[36]
Juneteenth
In June 2021, Rogers was one of 14 House Republicans to vote against establishing June 19, or Juneteenth, as a federal holiday.[37]
Terrorism
Rogers voted for the Patriot Act.[29]
2020 presidential election
In December 2020, Rogers was one of 126 Republican members of the House of Representatives to sign an amicus brief in support of Texas v. Pennsylvania, a lawsuit filed at the United States Supreme Court contesting the results of the 2020 presidential election. The Supreme Court declined to hear the case on the basis that Texas lacked standing under Article III of the Constitution to challenge the results of an election held by another state.[38][39][40] Rogers is one of 147 Republican lawmakers who voted to overturn results in the 2020 presidential election.[41]
Political campaigns
In a very close election, the Turnham-Rogers contest was one of the most closely watched in 2002. Both Democratic and Republican national parties targeted the district, with Speaker Dennis Hastert promising Rogers a seat on the Armed Services Committee should he win. Rogers outspent Turnham, raising and spending $1,656,290[42] to Turnham's $1,015,132[43] and enjoying an even greater margin in independent expenditures. Rogers won the election, 50% to 48%.[44] In this election, he was a rare Republican endorsee of The Anniston Star.[45]
Rogers has only faced one other contest nearly that close. In 2008, Joshua Segall held him to only 54% of the vote—the only time since his initial election that Rogers has fallen below 59%.
2010 Rogers defeated Democratic nominee Steve Segrest.
Campaign contributions from ARMPAC
Rogers was a recipient of former House Majority Leader Tom DeLay's ARMPAC campaign contributions.[46] DeLay was prosecuted and convicted on charges of felony money laundering of campaign finances and conspiracy to launder money. As of August 2016, Rogers has not offered to return any of the $30,000 he received.[47] Rogers said that DeLay is innocent until proven guilty, and that he would not return the money "while the judicial process runs its course."[48]
Honors
Rogers was made Commander of the Order of the Star of Romania on June 8, 2017[49][50]
Electoral history
Alabama House of Representatives 36th district election, 1994

Party
Candidate
Votes
%
Republican
Mike Rogers
5,371
56.3
Democratic
James Campbell (incumbent)
4,172
43.7
Total votes
9,543
100.0
Republican gain from Democratic
Alabama House of Representatives 36th district election, 1998

Party
Candidate
Votes
%
Republican
Mike Rogers (incumbent)
7,733
99.0
Write-in
77
1.0
Total votes
7,810
100.0
Republican hold
Alabama's 3rd congressional district Republican primary, 2002

Party
Candidate
Votes
%
Republican
Mike Rogers
28,113
76.1
Republican
Jason Dial
4,681
12.7
Republican
Jeff Fink
4,134
11.2
Total votes
36,928
100.0
Alabama's 3rd congressional district election, 2002

Party
Candidate
Votes
%
Republican
Mike Rogers
91,169
50.3
Democratic
Joe Turnham
87,351
48.2
Libertarian
George Crispin
2,565
1.4
Total votes
181,085
100.0
Republican hold
Alabama's 3rd congressional district election, 2004

Party
Candidate
Votes
%
Republican
Mike Rogers (incumbent)
150,411
61.2
Democratic
Bill Fuller
95,240
38.8
Total votes
245,651
100.0
Republican hold
Alabama's 3rd congressional district election, 2006

Party
Candidate
Votes
%
Republican
Mike Rogers (incumbent)
97,742
59.6
Democratic
Greg Pierce
62,891
38.3
Independent
Mark Layfield
3,396
2.1
Total votes
164,029
100.0
Republican hold
Alabama's 3rd congressional district election, 2008

Party
Candidate
Votes
%
Republican
Mike Rogers (incumbent)
142,708
54.0
Democratic
Joshua Segall
121,080
45.8
Total votes
263,788
100.0
Republican hold
Alabama's 3rd congressional district election, 2010

Party
Candidate
Votes
%
Republican
Mike Rogers (incumbent)
117,736
59.4
Democratic
Steve Segrest
80,204
40.5
Total votes
197,940
100.0
Republican hold
Alabama's 3rd congressional district Republican primary, 2014

Party
Candidate
Votes
%
Republican
Mike Rogers (incumbent)
50,372
75.9
Republican
Thomas Casson
15,999
24.1
Total votes
66,371
100.0
Alabama's 3rd congressional district election, 2014

Party
Candidate
Votes
%
Republican
Mike Rogers (incumbent)
103,558
66.1
Democratic
Jesse Smith
52,816
33.7
Write-in
246
0.2
Total votes
156,620
100.0
Republican hold
Alabama's 3rd congressional district Republican primary, 2016

Party
Candidate
Votes
%
Republican
Mike Rogers (incumbent)
77,432
76.0
Republican
Larry DiChiara
24,474
24.0
Total votes
101,906
100.0
Alabama's 3rd congressional district election, 2016

Party
Candidate
Votes
%
Republican
Mike Rogers (incumbent)
192,164
66.9
Democratic
Jesse Smith
94,549
32.9
Write-in
391
0.1
Total votes
287,104
100.0
Republican hold
Alabama's 3rd congressional district, 2020

Party
Candidate
Votes
%
Republican
Mike Rogers (incumbent)
217,384
67.5
Democratic
Adia Winfrey
104,595
32.5
Write-in
255
0.1
Total votes
322,234
100.0
Republican hold
Personal life
Rogers is married, with three children. He and his family reside in Saks and are members of a Baptist Church.[51]
References
External links
Recent Elections
2018 US Senator for 3rd District
| | | |
| --- | --- | --- |
| Mike Rogers (R) | 147,770 | 63.7% |
| Mallory Hagan (D) | 83,996 | 36.2% |
| Other/Write-in votes () | 149 | 0.1% |
| TOTAL | 231,915 | |
Source: Ballotpedia
Finances
ROGERS, MIKE has run in 8 races for public office, winning 6 of them. The candidate has raised a total of $6,234,880.
Source: Follow the Money
Committees
Committees
Committee on Armed Services Members
Committee on Homeland Security Members
Subcommittees
Border Security, Facilitation, and Operations
Cybersecurity, Infrastructure Protection, and Innovation
Emergency Preparedness, Response, and Recovery
Intelligence and Counterterrorism
Oversight, Management, and Accountability
Transportation and Maritime Security
Readiness, Strategic Forces
Voting Record
See: Vote Smart
New Legislation
Source: Government Page
Issues
Source: Campaign page
Committees
Legislation
Civil Rights
Fighting for Conservative Values
Mike Rogers is fighting for your conservative values in Congress. With the support of the National Right to Life and National Rifle Association, Mike is working hard to protect the rights of the unborn and the Second Amendment rights of freedom-loving sportsmen across America. Taking a strong stand against abortion, Mike supported President Bush's recent ban on partial birth abortion.
Economy
Strengthening East Alabama's Economy
In tough economic times, Mike Rogers is a strong advocate for lowering taxes for all working Alabamians and strengthening America's economy. Mike is committed to keeping and creating jobs in Alabama, and will oppose any trade agreement that does not promote fair trade for East Alabama interests.
Lowering Gas Prices, Supporting Alternative Fuels
Hard working East Alabamians are getting hammered at the pump. To help lower energy prices over the long term, Mike Rogers believes we need to end our dependence on foreign oil. As a member of the Committee on Agriculture, Mike believes to help make that happen our nation must, first, increase our domestic production of energy. Mike Rogers supports lifting immediately the ban on environmentally safe domestic energy exploration in the Arctic National Wildlife Refuge (ANWR) and the Outer Continental Shelf. Second, because our nation will not drill its way to energy independence, Mike Rogers believes Congress must dramatically increase its support for home-grown, American-made alternative fuels and renewable energy sources that will help lead to our energy independence.
Education
Improving Education
As the father of three school-aged children, Mike Rogers has supported billions in additional funding for our schools. Mike has also supported efforts to update the No Child Left Behind act to better meet the needs of our rural schools and teachers.
Health Care
Strengthening Medicare & Medicaid, Protecting Social Security
Supporting a good first step toward providing prescription drug coverage through Medicare, Mike Rogers worked hard to provide many of our seniors relief from skyrocketing drug costs through the new Medicare Prescription Drug Program. Mike's support of the Medicare Modernization Act in 2003 helped provide over $900 million for rural healthcare in Alabama over the following ten years. Mike Rogers' strong leadership in Washington is helping our communities keep quality doctors and nurses working for Alabamians instead of going to big cities like Atlanta. With healthcare costs continuing to rise, Mike also supports common sense solutions for helping lower healthcare costs, like Association Health Plans. Mike strongly opposes privatizing Social Security, and is committed to doing all he can to ensure our most vulnerable Alabamians have access to a strong and essential Medicaid program.
Immigration
Securing our Borders, Fighting Wasteful Spending
As a senior member of the Homeland Security Committee, Mike Rogers has worked to help strengthen our borders and slow the flow of illegal immigrants into our country. Like the vast majority of East Alabamians, Mike opposes amnesty of any kind. As a key member of the Oversight subcommittee, Mike has also worked hard to tackle wasteful spending and evidence of fraud and abuse in the Federal government.
Veterans
Caring for Our Veterans
As a member of the powerful Armed Services Committee, Mike Rogers was proud to support the recent GI Bill, which was signed into law earlier this Summer. This critical piece of legislation offers a permanent expansion of GI Bill education benefits for many Veterans, and included in the final version of the bill an expanded benefit to allow Veterans to transfer their educational benefit to family members.